The Google Lens feature is now available in the Google search box. Google Lens is a feature used to identify an object in order to obtain related information.
As a reminder, Google Lens was launched in 2017, initially as an exclusive feature for the smartphone series made by Google, namely the Pixel series.
After that, in 2018 Google brought the Lens feature to all Android and iOS devices through the Google Photos app.
Meanwhile, photo identification services have now grown and developed rapidly, so Google included this feature on its home page.
Quoting Rajan Patel, Google's VP of Engineering for Search, Image Search, and Lens, the actual home page doesn't undergo significant changes often.
And just so you know, starting today Google has made a slight change to the appearance of its search page, by adding the Google Lens icon, next to the microphone icon in the Google search box.
That way, now you can use the Google Lens feature in the Google search box. Don't know how to use it yet? Calm. Xanderblog will give you tips on how to use Google Lens in Google searches.
How to Use the Lens Feature on Google
Open the Google app on the web or on an Android phone. For iOS users, you can install Google on the App Store page. if you don't have it
Click the camera frame icon with a round dot in the center to use the Google Lens feature. Then click > upload a file, to download a photo or image from the gallery on your device.
Apart from uploading files from your device, another way can be by entering an image link into the search box, then clicking > Search
After that, you will go to the gallery on your device, then select an image you want, or a photo of the object you want to find using Google Lens
Voila! Google will display search results for photos that you capture using Google Lens artificial intelligence.
Latest Google Lens Features
There are several features of Google Lens that you can use, in addition to identifying images or photos as described above. Here's a complete list of Google Lens features that can make it easier for you to find information through images:
1. Scan and Translate Text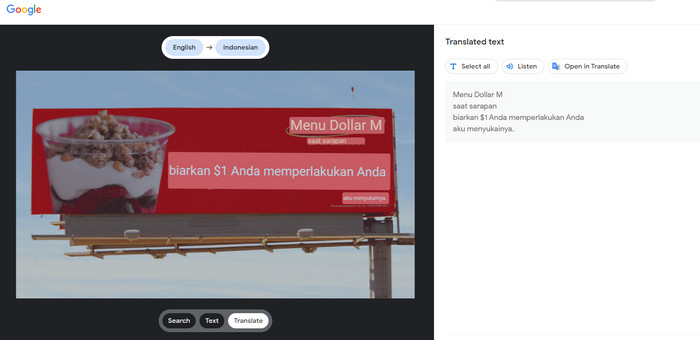 You can translate a sentence into an image using Google Lens. For example, foreign language sentences on billboards or billboards, or in a magazine or book.
When you see writing on a billboard or billboard, you don't need to be tired of typing sentences on the billboard or billboard and then translating them. You can simply use Google Lens to take a picture of the words in the image and automatically translate it into the language of your choice.
2. Identification of Animals and Plants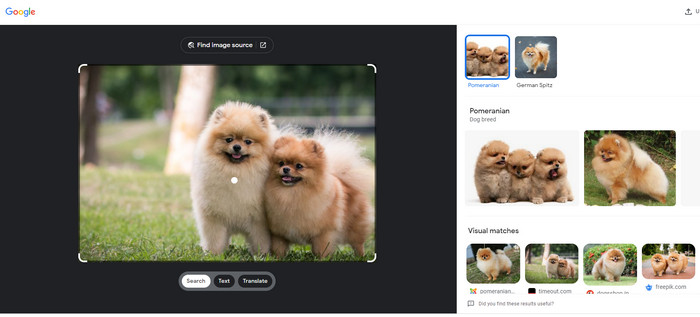 When you see an animal or plant around you but don't know its name, you can use Lens to find out the species name and description of the animal or plant you are photographing.
3. Explore Places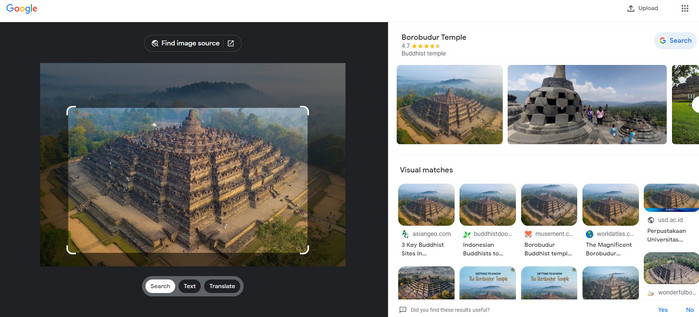 If you see photos of beautiful landscapes at tourist sites in a country but don't know their names, you can also use Lens. This app will tell you the approximate location of the photo.
4. Find Similar Products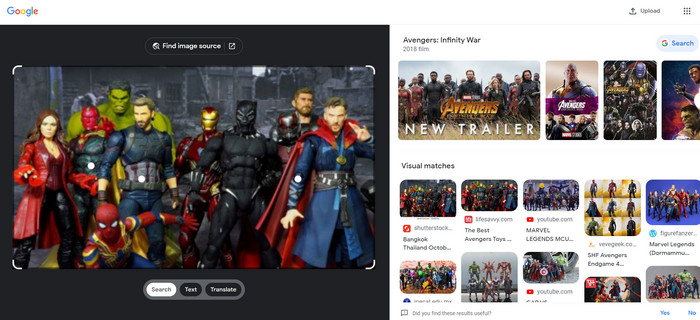 Happy with an item or furniture when you are in a crowd? you can ask Google Lens. The trick, is you just need to take a picture of the product you want, and then Google Lens will display a description and link to buy similar products from marketplaces, such as Tokopedia, Blibli, Amazon, etc.
Well, that was the complete tutorial on how to use Google Lens via the Chrome web browser or the Google Search application on an Android phone. Happy trying.